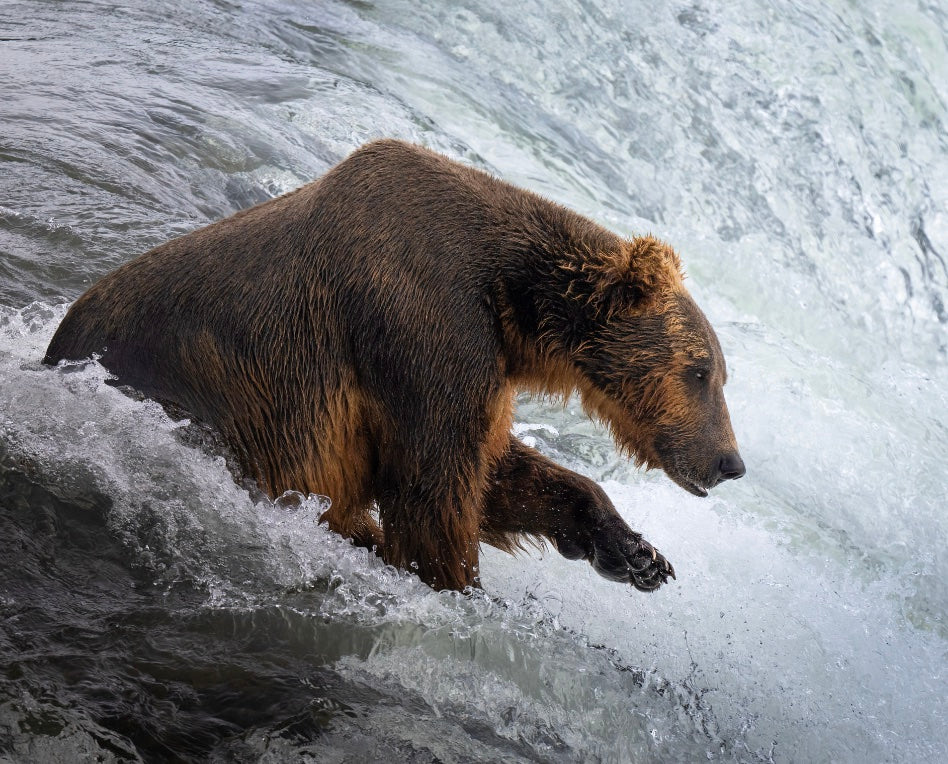 Bear on the Brink of the Falls
Paper Prints are printed on high-quality, high-definition paper with smooth gradations, true-to-life colors, and superior clarity.
Metal Prints are printed on brilliant metal by infusing dyes directly onto the high-definition aluminum surface. Ideal for large format, the colors are vibrant and the radiance is breathtaking. The waterproof, scratch-resistant surface makes them the most convenient and durable medium -- these prints do not need a frame and are ready to hang.
Bear on the Brink of the Falls