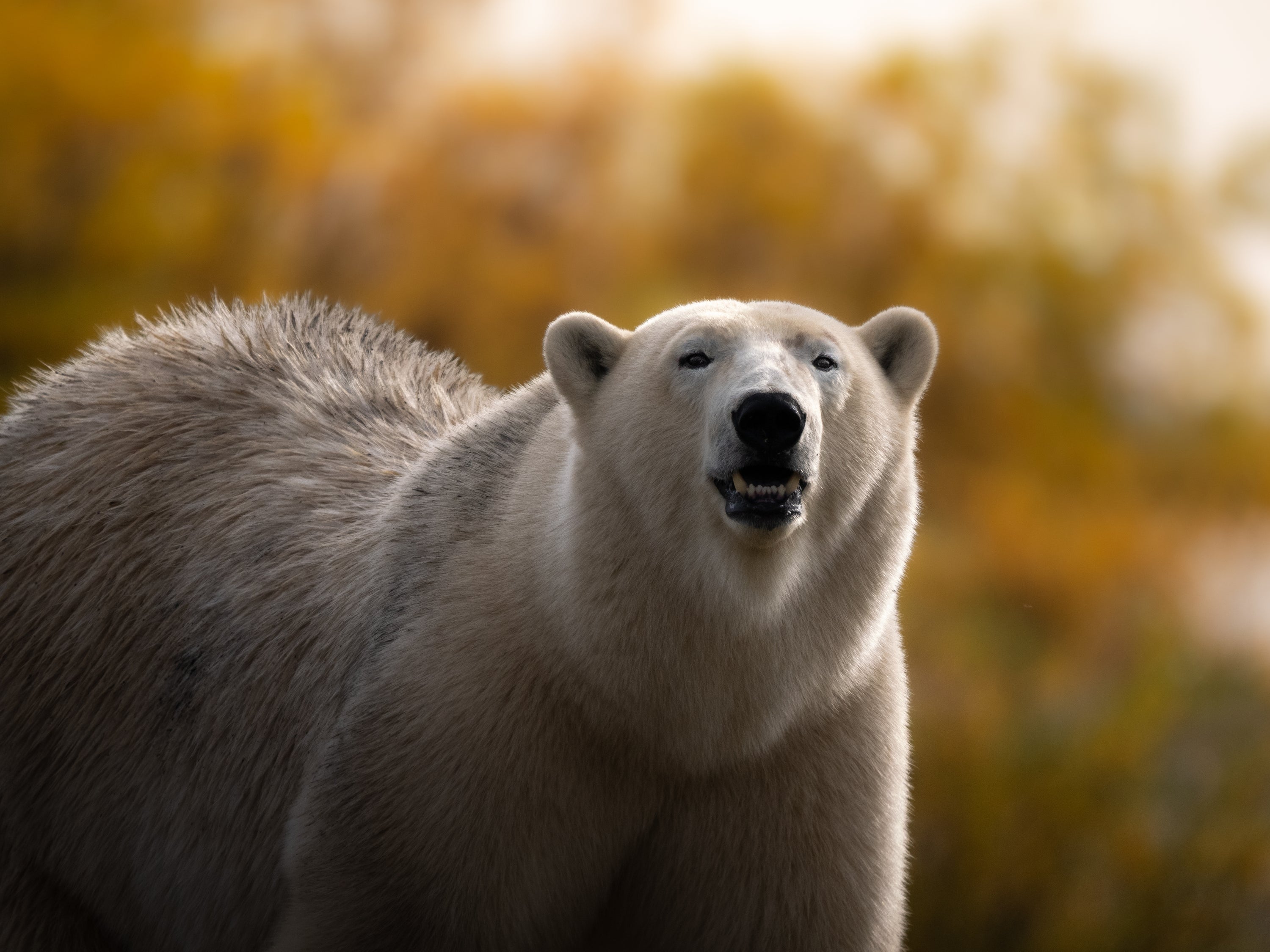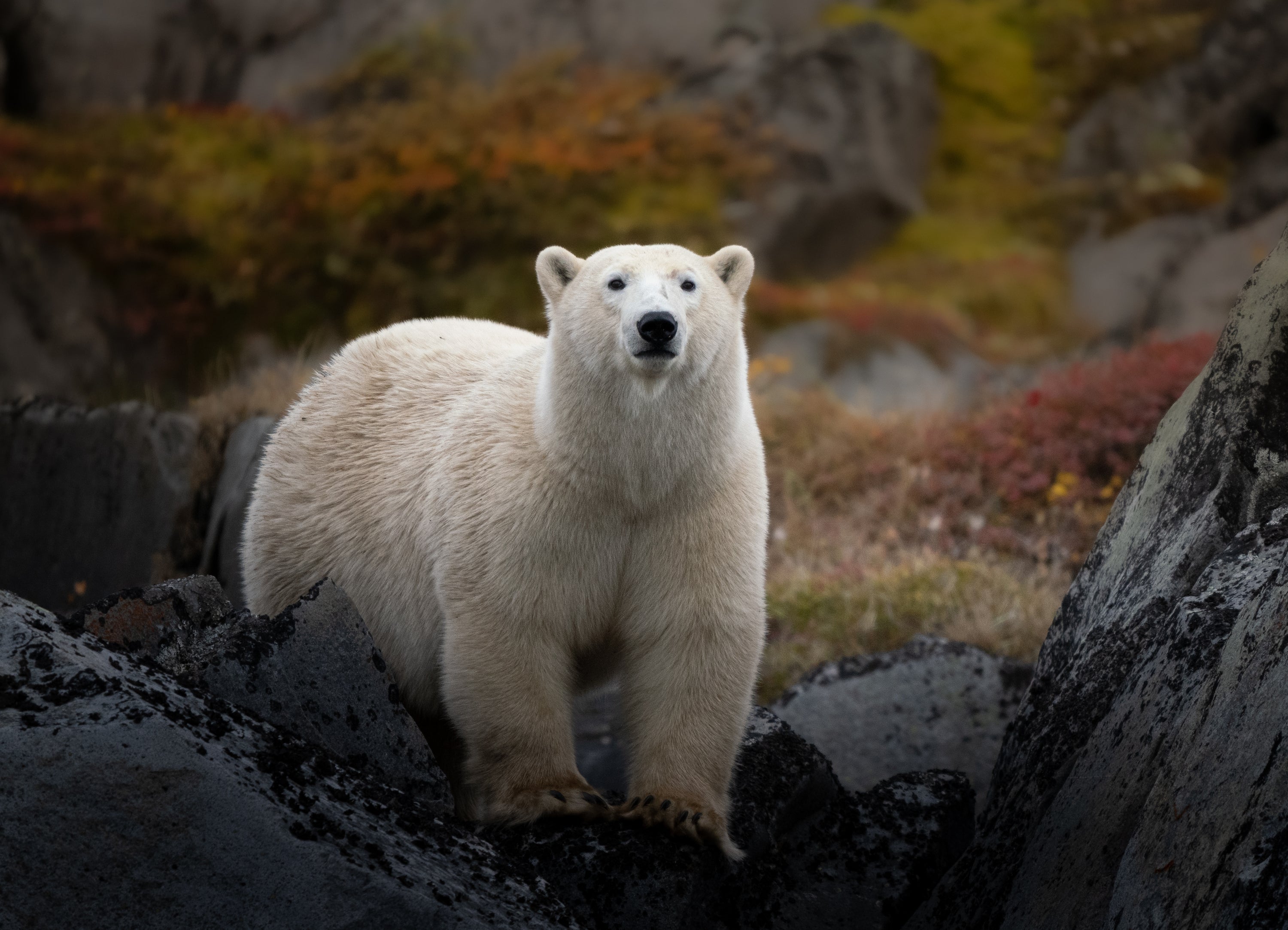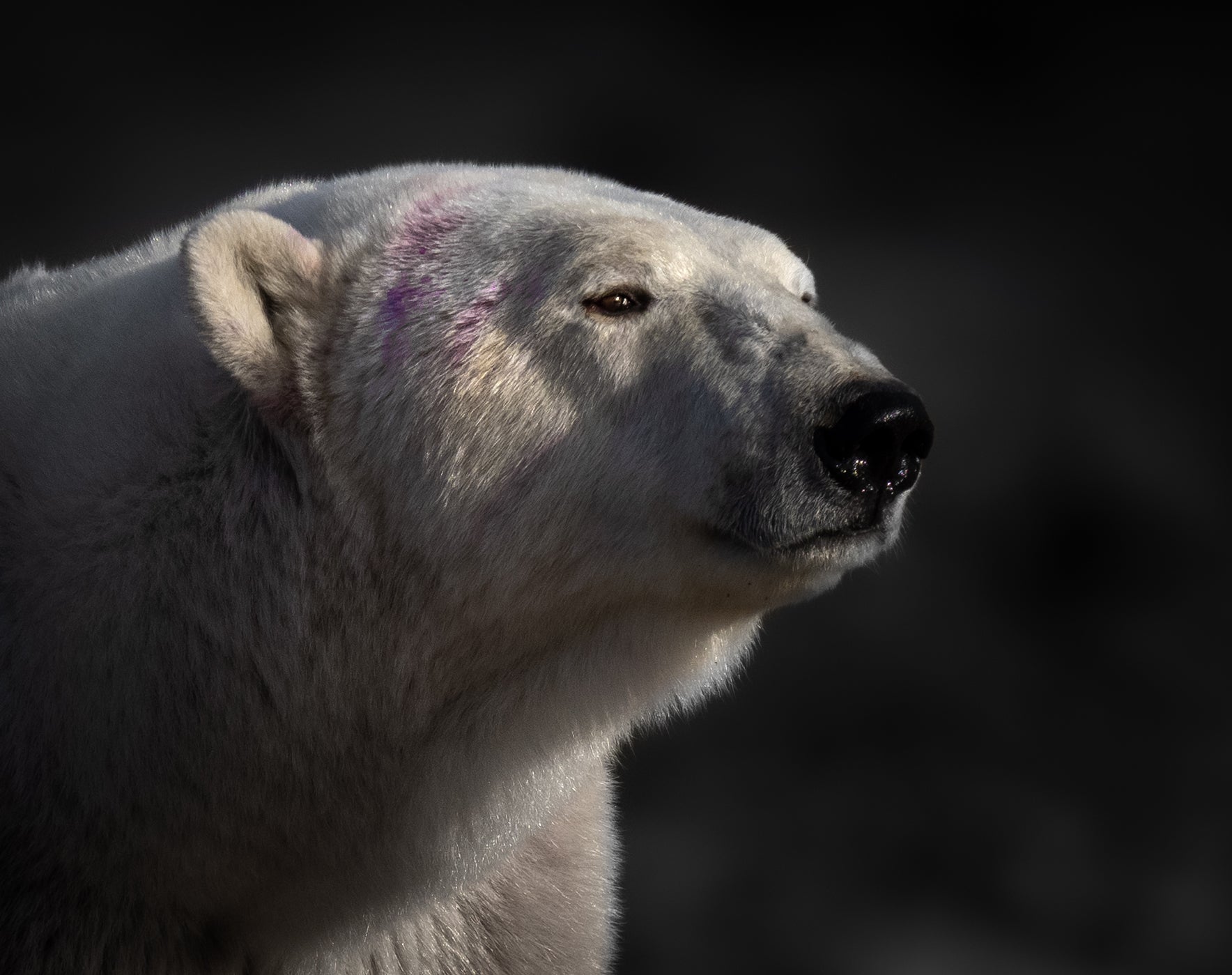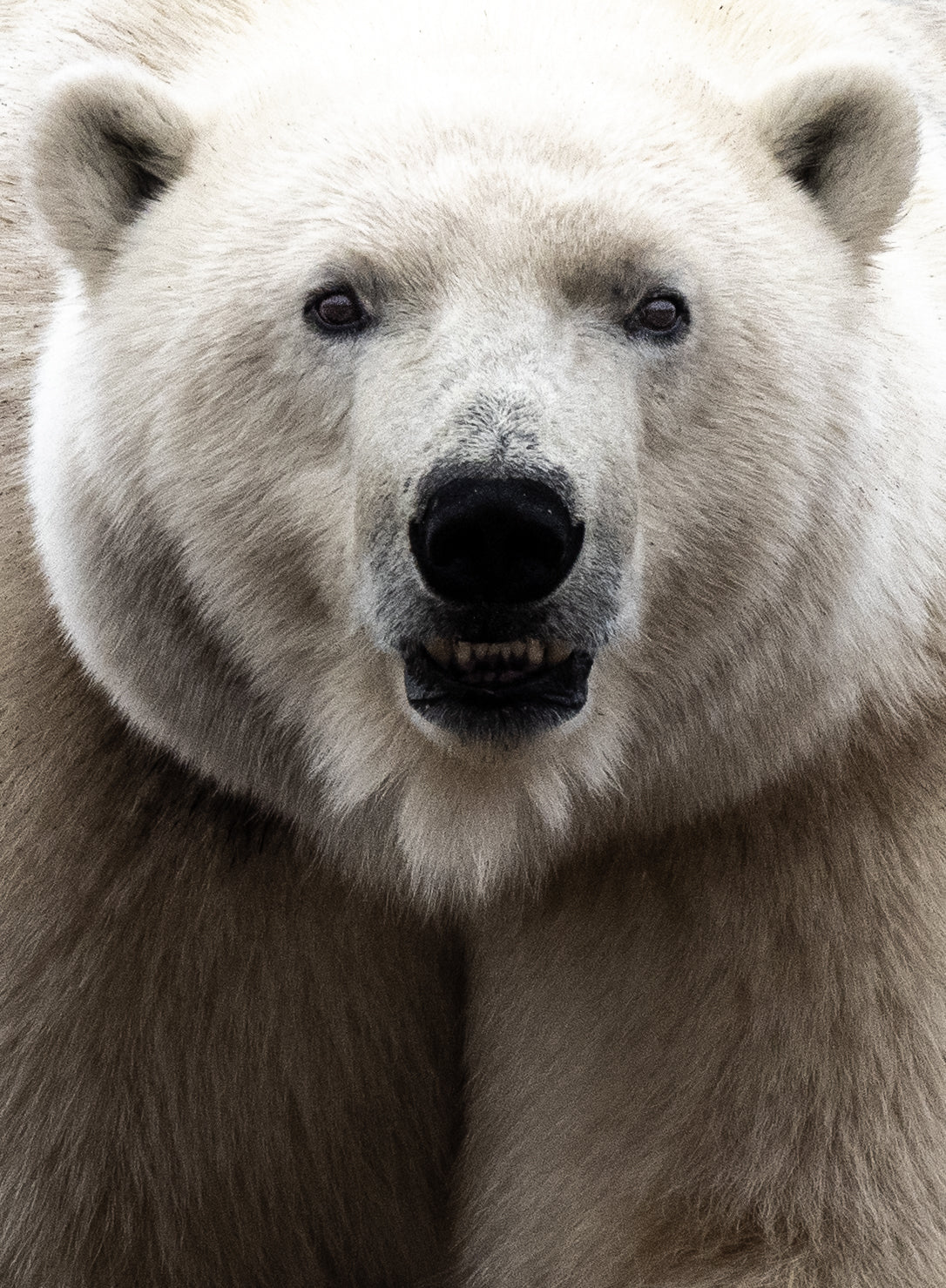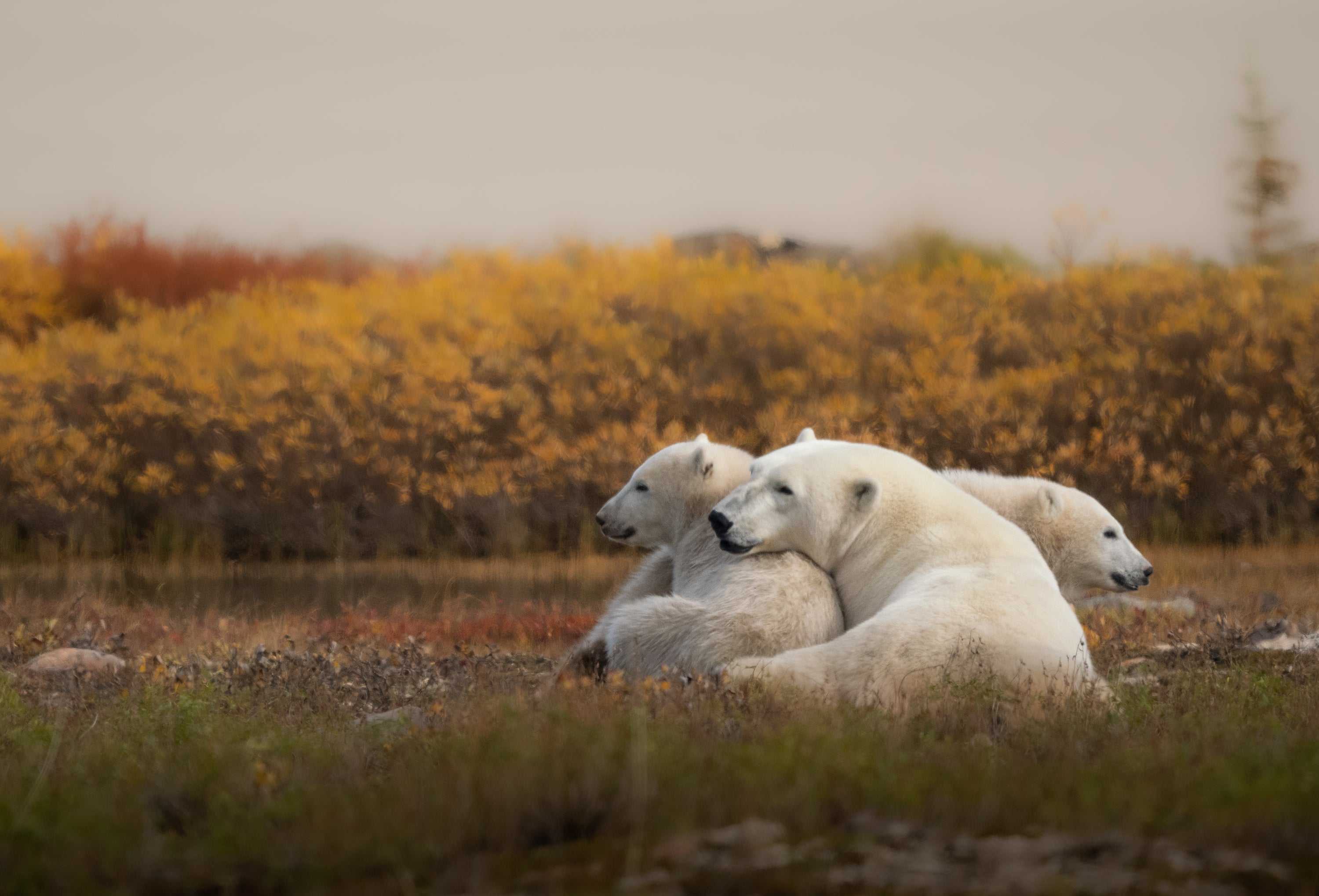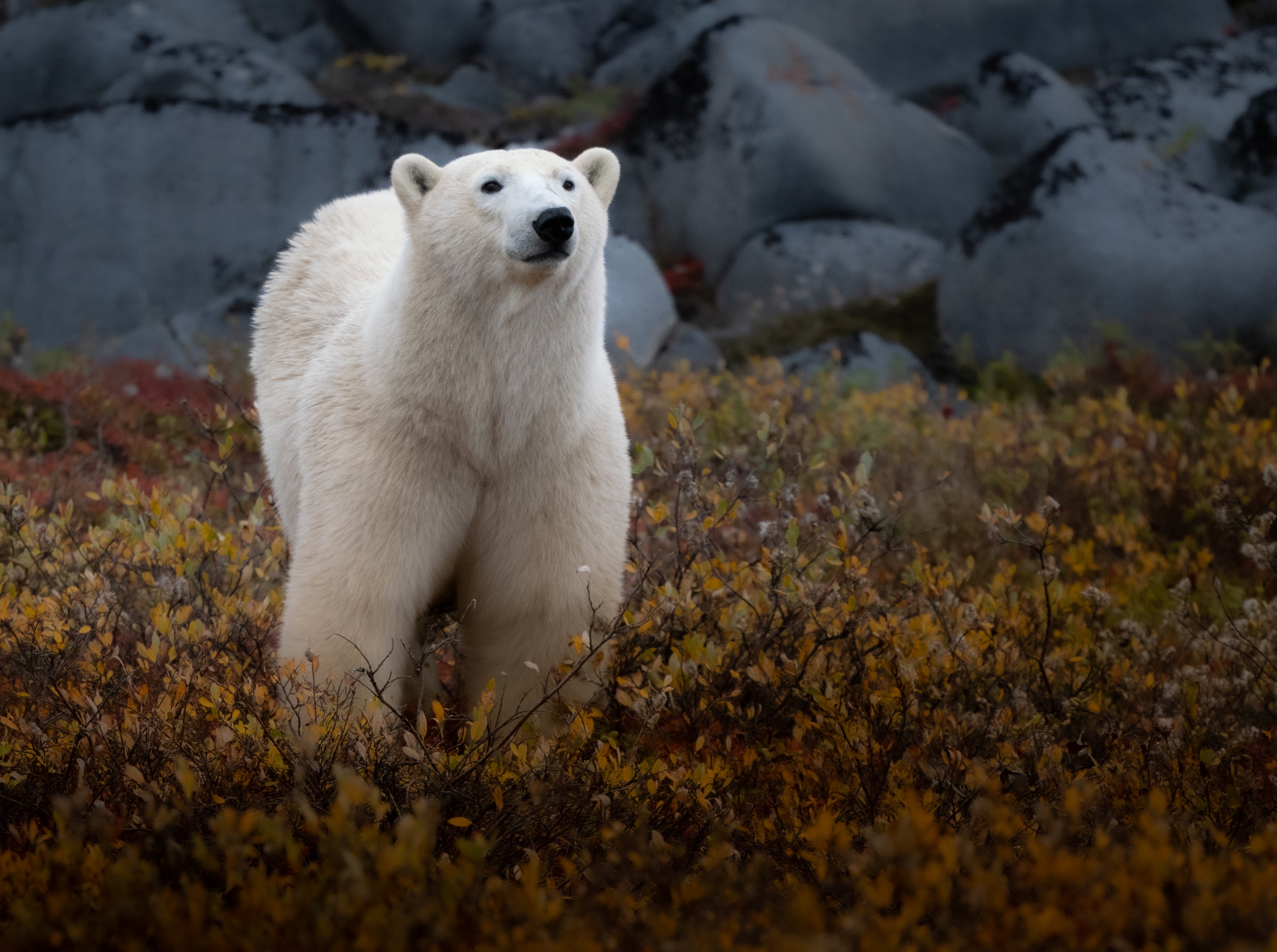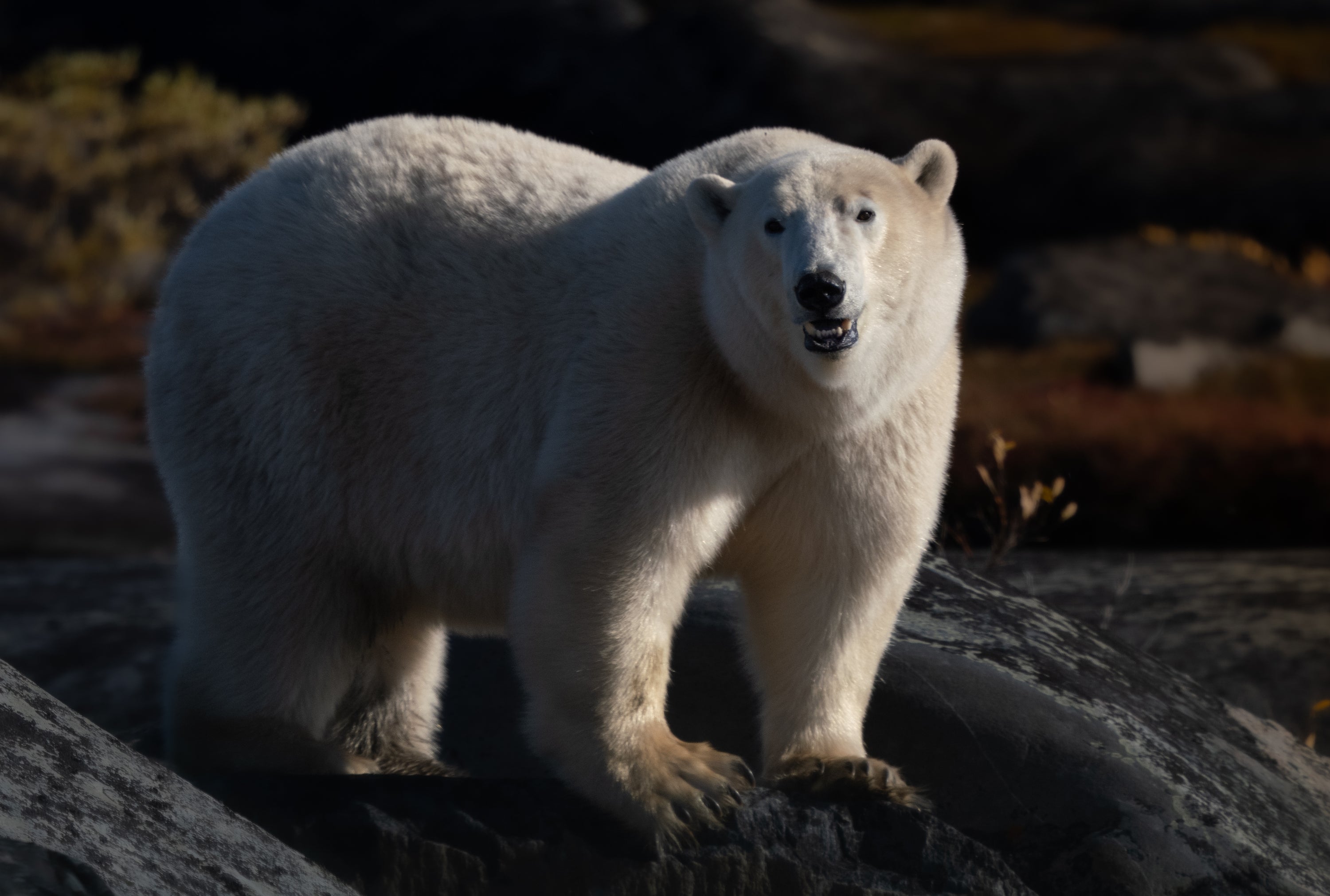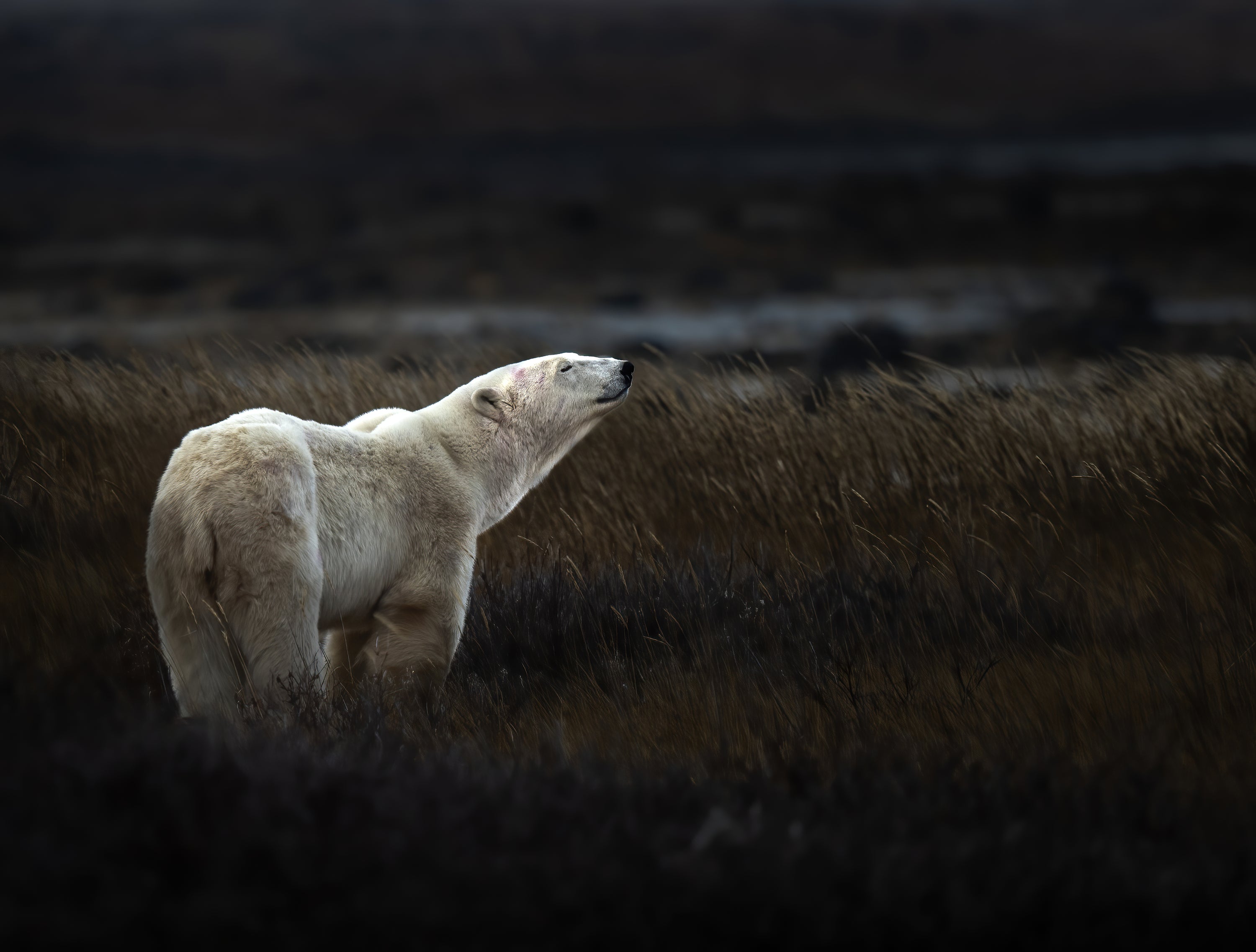 COMING SOON - Polar Bears on the Autumn Tundra =
SEPTEMBER 17th-24th 2024
Yep, you heard me right. Polar bears. Fall colors. And if we're lucky, Aurora Borealis. Come with me to experience the magic of polar bears on the autumn tundra in Churchill Manitoba in September of 2024. 

Price is per traveler, and includes airfare to Churchill from Winnipeg, accommodations in Churchill, all meals, guides, loaner camera gear, and photography instruction.
Deposits and payment plans available - get in touch for more info 
FREQUENTLY ASKED QUESTIONS:
What level of outdoors person do I need to be?
Any level is welcome. Whether you're a seasoned arctic traveler or a first-time wilderness adventurer, you're going to have a blast on this expedition.
Is this for photographers only? 
No! This trip is definitely designed with photographers in mind, but by no means is it a requirement. 
Is full payment due upfront?
No. Contact me if you'd like to pay a deposit to reserve your spot and the remaining balance a few months prior to trip departure.  
GEAR TIPS

Layers will be key for this trip. Comfortable outdoor clothing that is easy to shed or adjust if temps swing throughout the day. It's not uncommon for temperatures to be chilly in Churchill in the fall - think mid-50 degrees Fahrenheit range give or take a little. Wool jackets and vests are a great consideration to bring for layering. The Northern sun can be quite strong especially when out on the tundra. We recommend bringing a hat or ball cap. We also recommend bringing a waterproof jacket and a windbreaker as well in case the winds shift North and bring cool air to the area. A good pair of waterproof hiking boots will come in handy on short hikes and around town. Since accommodations and food are included, no camping or cooking gear is necessary but I do suggest bringing a headlamp in case of aurora.
Camera gear is highly recommended as there will be lots of components focused on photography, but being a photographer is not a requirement. For those who are bringing their camera, you'll definitely want a telephoto lens. Something that can reach at least a 400mm field of view is ideal. Personally, I primarily use a zoom lens with a focal length equivalent to 300-800mms. If you have extenders or tripods/monopods bring those along as well. I'd also suggest bringing a wide-angle lens with as wide an aperture as you can find just in case
 the aurora shows itself. (Think the same kind of lens you'd use for milky way photography.) 
There will also be some camera gear including telephoto and wide-angle astrophotography lenses provided by OM System (formerly known as Olympus Cameras). All participants are welcome to borrow the loaner gear during the trip, and I'll offer some additional OM System-specific instruction for anyone who wants so you're not learning a new camera system blindly. 
Have more questions? Want to book? Contact me: BrookeBartleson@littlebearwildlife.com
Deposits and payment plans available - get in touch for more info
Includes:
Accommodation in Winnipeg *
Roundtrip flights between Winnipeg and Churchill
All meals in Churchill (breakfast, lunch, dinner)
Guiding services in Churchill for polar bears and northern lights
Accommodation in Churchill at local B&B *
Not included:
Gratuity 
Camera gear
Travel Insurance (recommended)
Alcohol
Items of a personal nature (souvenirs, gifts, extra snacks, gear, etc.)
* Note: All rooms sleep 2 guests. The price listed is per traveler. Please inquire directly about additional rates for a single occupancy room.
COMING SOON - Polar Bears on the Autumn Tundra =