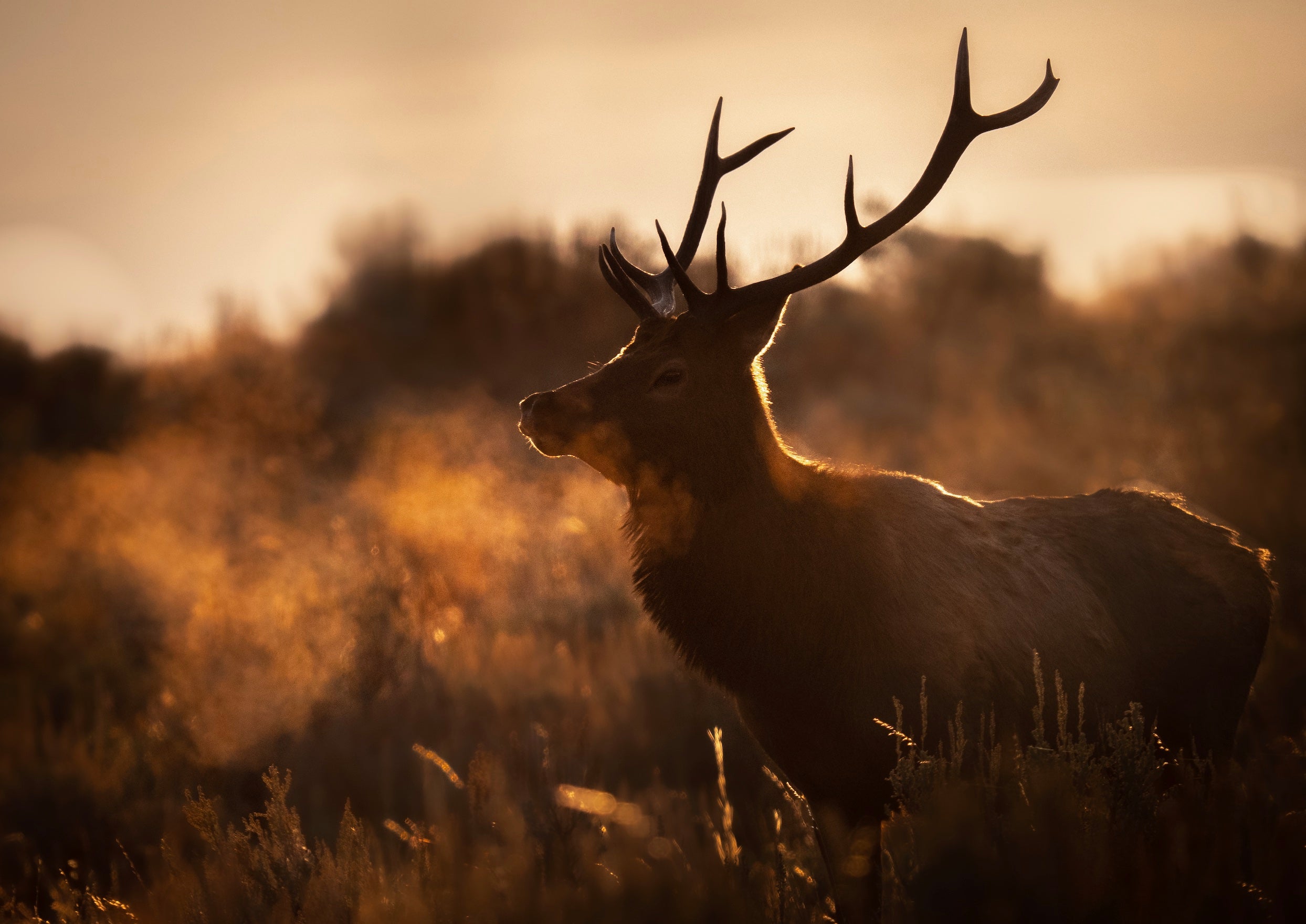 Wyoming Untamed: Ultimate Fall Safari with ThinkWild Expeditions
Experience the diversity of Wyoming's wilderness in all its intimacy with Brooke Bartleson and Arthur Lefo of ThinkWild Expeditions.
As the summer comes to a close, peace and quiet is restored in the Greater Yellowstone Ecosystem. Join us on our most in-depth expedition yet for 8 epic days as we explore the whole of Yellowstone and Grand Teton National Parks in hopes of creating magical images during this most inspiring time of year.
$2000 Deposit Due at Booking. Final Balance Due July 21, 2023.
ThinkWild is an Authorized Permittee of Grand Teton National Park & Yellowstone National Park
Pricing: $4399 (Guide Gratuity Not Included). Single rooming available for an additional $1400 charge.
Highlights:
6 full days exploring Yellowstone, Grand Teton and other lesser known locations in pursuit of intimate wildlife encounters with Brooke Bartleson and Arthur Lefo

experience all of the diversity that this region has to offer, from wildlife, to landscapes and geological features - this is THE Wyoming experience!

search for and learn about wolves, bears, moose, elk, owls, and all the other wild souls that call this place home

focus on capturing the most intimate and spectacular wildlife images as you search for the best light and encounters possible with few tourists around

enjoy expert advice after returning from the field with image editing sessions, conservation messaging tips, and more

get the most out of your experience thanks to our intimate 2-to-1 guest-to-guide ratio
Includes:
all accommodations in three incredible western towns: Gardiner, West Yellowstone, and Jackson - 2 guests per room (single rooms available for a fee)

all transportation upon arrival in Gardiner up until the trip end in Jackson, including airport pick up and drop off

all park admissions, guiding services, and educational sessions

welcome dinner on the day of arrival, hotel breakfasts, field snacks (let us know what you like!), and non-alcoholic drinks

Not Included: Guide gratuity, photography gear (contact us for rental advice!), lunches, and dinners (except the welcome dinner)

 

Itinerary: Saturday Oct 21 - Saturday Oct 28, 2023
Saturday - Fly into Bozeman (BZN) to be welcomed by Brooke and Arthur. After meeting your new friends, set off as a group on the road to the historic town of Gardiner, MT which lies at the Northwestern entrance of Yellowstone. Settle in to your cozy hotel room before attending a welcome presentation by your guides where all of your questions, goals, and dreams will taken into consideration before setting off on this epic journey. Enjoy a welcome dinner at one of Gardiner's delicious local restaurants, and prepare for a week full of fun!
Sunday - Wake up before sunrise, enjoy a simple hotel breakfast, and set off bright and early as you begin exploring the stunning Northern Range of Yellowstone. Wolves, bears, bison and more all call this incredible corner of the park home - keep an eye out for wildlife as you begin to discover all that this region has to offer. Stop for a field lunch at one of the countless scenic overlooks before continuing with the day as you begin to settle into your environment and look for inspiration for the magical images you will create over the next week. Upon returning to Gardiner, enjoy a group dinner outing, or simply lay low and rest up for the rest of the expedition.
Monday - Pack your bags and head into the park at the crack of dawn as you prepare for another day in the glorious Northern Range. Revisit some of the promising locations from the first day in hopes of better understanding the activity in the area and refining your images. Enjoy another scenic lunch before beginning the journey southwest towards the heart of Yellowstone. As the sun begins to dip, look for those golden moments where everything lines up to create the dream image. At the end of the day, settle into your new hotel in the small Montana town of West Yellowstone., where you will spend the next two nights.
Tuesday - After an early breakfast and departure, explore the absolutely breathtaking valleys of western and central Yellowstone. The cold nights in this region of the park can give way to spectacular displays of light, fog, and clouds as the day slowly rises - an ideal setting to capture fantastic images of all animals alike. By this point in the trip, you've settled into your creative flow and begin to focus on bringing your visions to life thanks to the expert guidance of Brooke and Arthur. As the day goes on, discover new areas of the park that most tourists never get to experience, all while continuing the search for bears, elk, bighorns, and more.
Wednesday - Pack your bags and get going early as you prepare for your final day in Yellowstone National Park. By now, you've gained a solid understanding of the landscape, the ecosystem, its wildlife, and where you'll be most likely to succeed in creating powerful and intimate images. Enjoy one last lunch near one of the many incredible geothermal features that dominate this part of the park before beginning the road to Jackson. Enjoy the endless scenery of the transition from Yellowstone's high plateau to the towering peaks of Grand Teton National Park, and make the most out of your first Teton sunset. Upon arriving into Jackson, go out for a group dinner before settling in to what will be your favorite hotel yet.
Thursday & Friday - Explore the endless views and incredible wildlife diversity of Grand Teton National Park. Black bears, grizzlies, elk, moose, and more all call this stunning valley home and are busy at work preparing for the winter. Here, anything can happen at any time, so keep a keen eye as you explore all that this incredible corner of Wyoming has to offer. Dive into all of the new masterpieces you've captured upon returning to town, and gain expert advice from Brooke and Arthur on how you can bring your images to life through in-depth post-processing and editing sessions. Enjoy your last few meals at one of Jackson's many outstanding dining options, and get ready for one last sunrise tomorrow!
Saturday - Set out at first light with the group as you give yourself one last opportunity to bask in the glory of the valley of Jackson Hole. By now, your heart is full and your soul set free. Take it all in with your new friends before heading to the airport as you begin your journey home with an SD card and mind full of lifelong memories.
Wyoming Untamed: Ultimate Fall Safari with ThinkWild Expeditions